For the health of the horse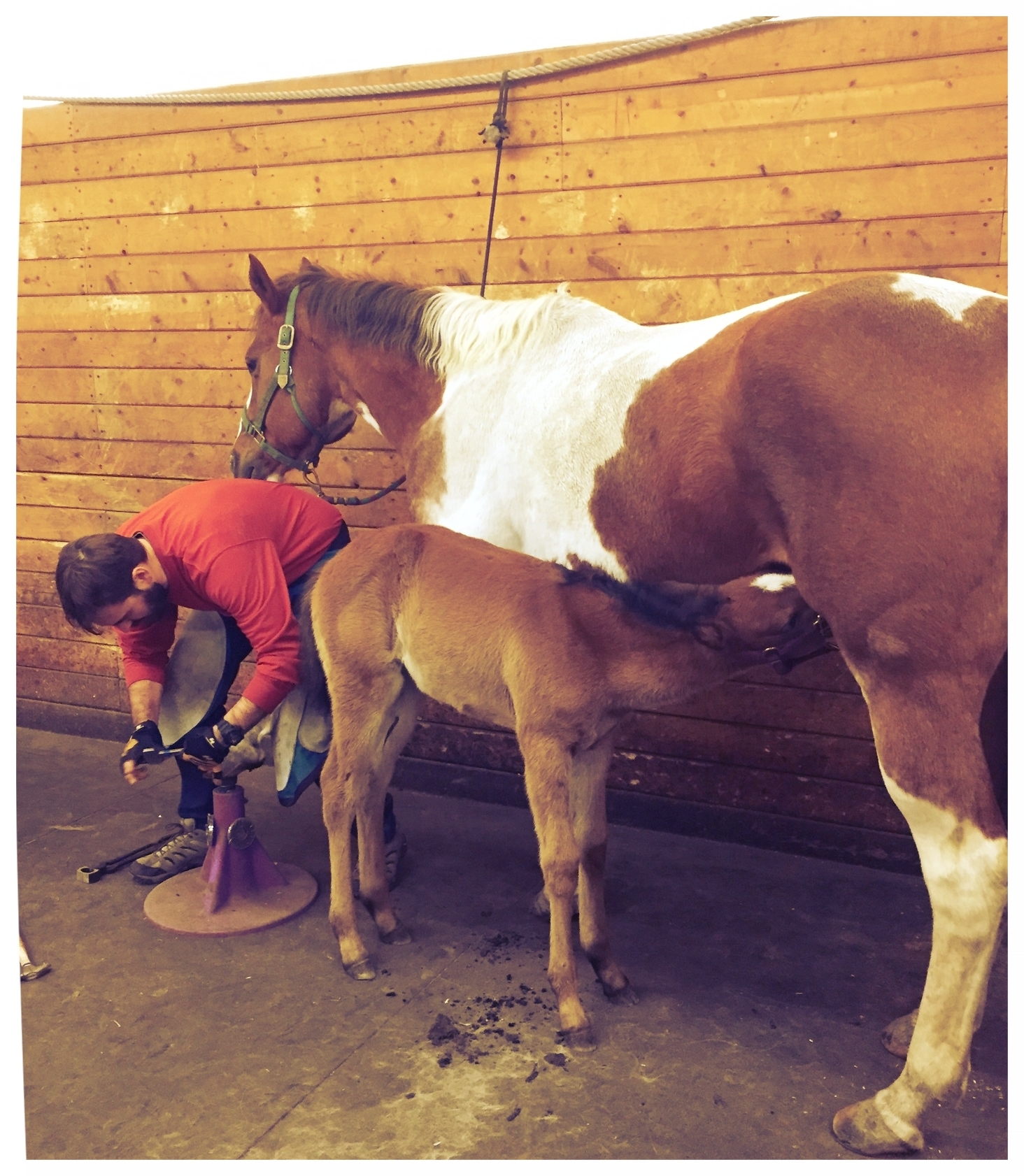 Serving Greater Los Angeles
Clay Station Farrier Service is committed to the health, soundness, and well-being of your horse. My name is Clay Campbell and I am a graduate of Mission Farrier School and have worked under a number farriers with extensive experience in providing quality hoof care. I am a member of the Equine Lameness Prevention Organization (E.L.P.O). I am trained in traditional shoeing and forging, barefoot trims, glue-on shoes, and lameness prevention and correction.
You have many farriers to choose from and I greatly appreciate your consideration. I strive to be punctual, amicable and will work with clients, trainers, and veterinarians to determine the best hoof solutions for your horse. I happily service the wider Southern California community.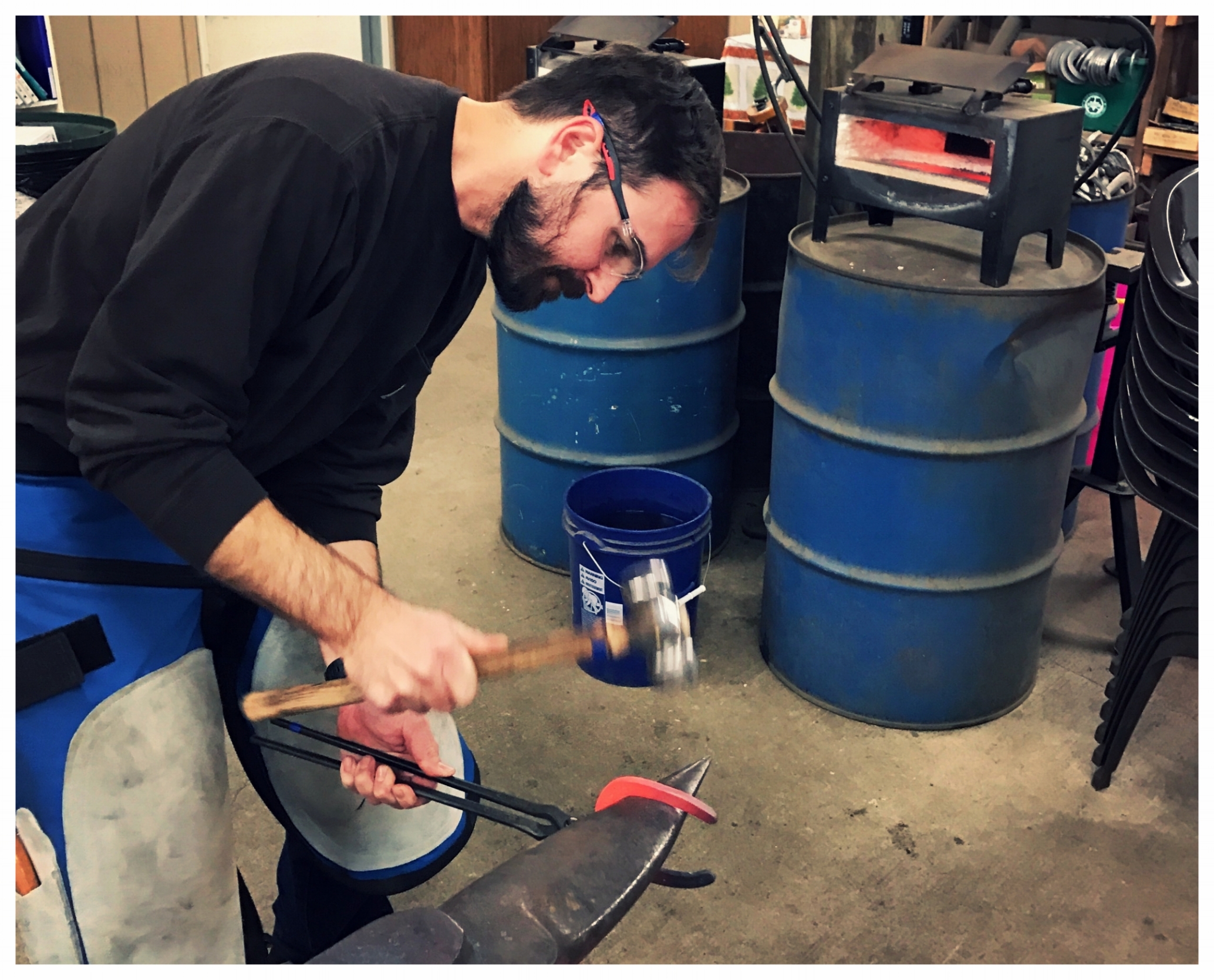 services
Trimming
Barefoot Trim, $50 per horse
Draft Horses Trim: $70 per horse
This is undoubtedly the most important aspect of hoof maintenance and soundness. It generally takes around 20-25 minutes for most horses. Multiple horse discounts may be available based on the number of horses at a given stop and location.
Shoeing
Half-Set (fronts only), starting at $90
Full-Set, starting at $150
Includes trim and steel shoes. I carry many different types of shoes with me for different performance needs.
Other options available at additional cost include aluminum shoes, simple plates, pads, and packing material. Therapeutic systems available for laminitis, navicular syndrome, as well as general soreness or lameness.
glue-on Shoes
Glue provides a sound option for:
- Laminitic/foundered horses
- Navicular syndrome (various stages)
- Horses that don't like the "banging" of steel on their hoof
- Horses with shallow/flat soles may prefer a "hard rubber" landing versus a "hard steel" landing.
Many glue shoes incorporate a hard rubber shoe with lateral steel rod-inserts in the rubber to aid in stability of the shoe. The shoe is glued on with a packing material between the sole/shoe. Nails or screws may be required to set the shoe in position.
Payment
Payment is due at the time of service. Cash, check, or credit card accepted. Credit/Debit card transactions incur a 5% surcharge. Prices subject to change.
CONTACT me
Email: clay@claystationfarrier.com
Cell phone: (626) 817-6063
Please feel free to call or email with inquiries about your equine hoof care needs. As I am driving and working at all hours, please leave a detailed phone message with your name, location, contact information, and any information about your horse you'd like to share. I will make every effort to return your call within the same business day.
Friends, family, and happy clients
Donkeys!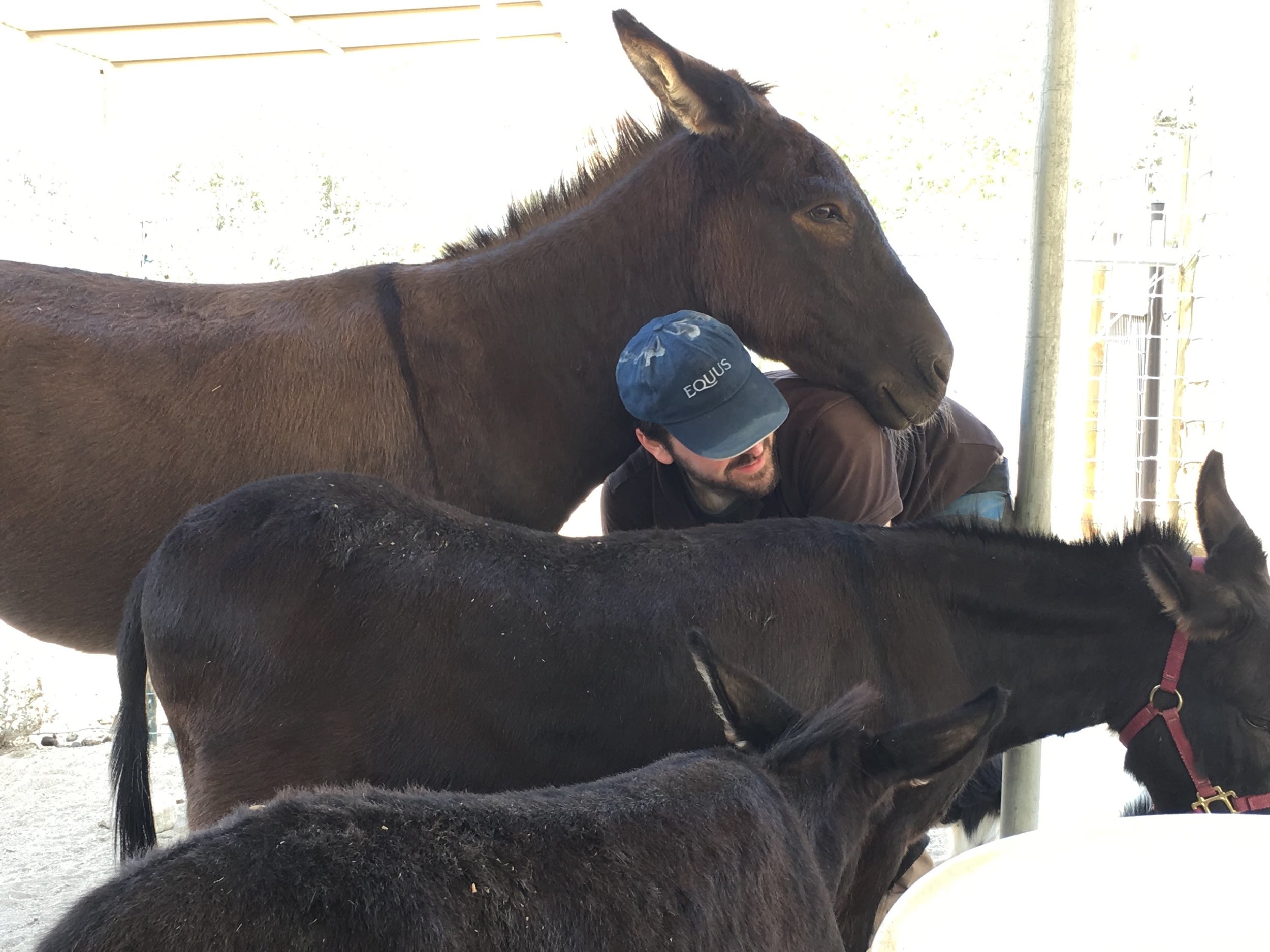 Aluminum shoes help the Icelandic Pony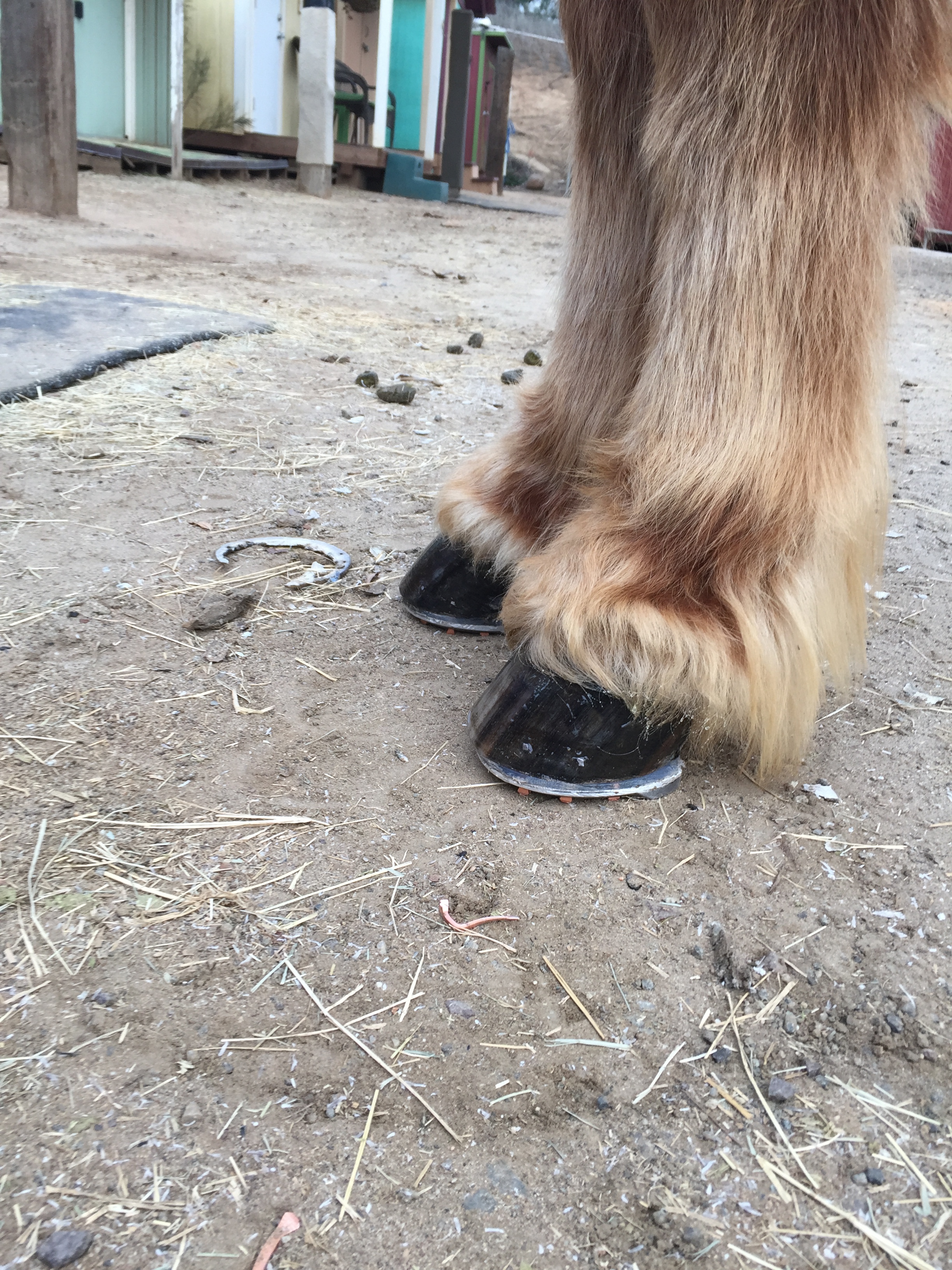 Mini patiently waiting for his trim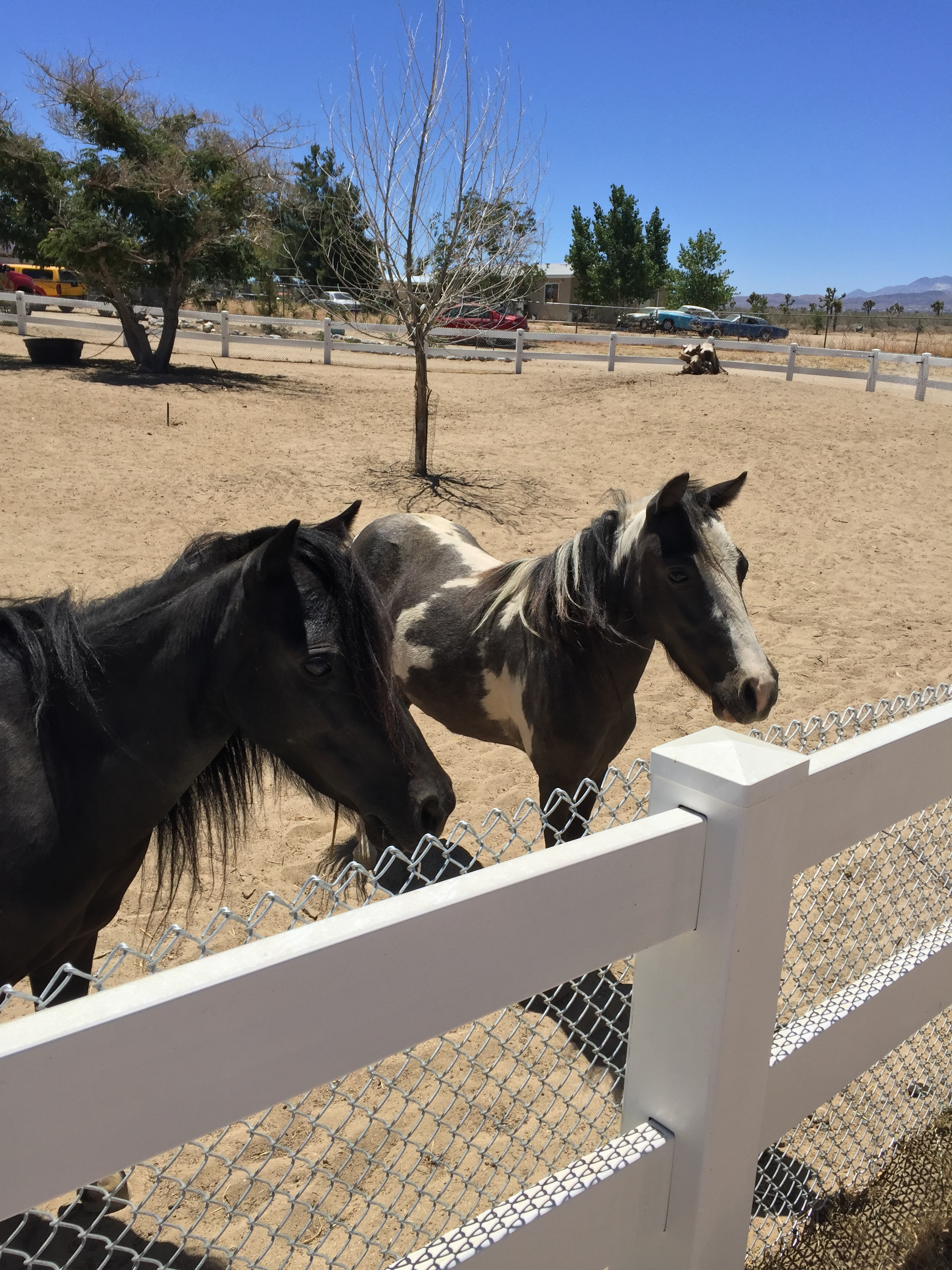 EDSS System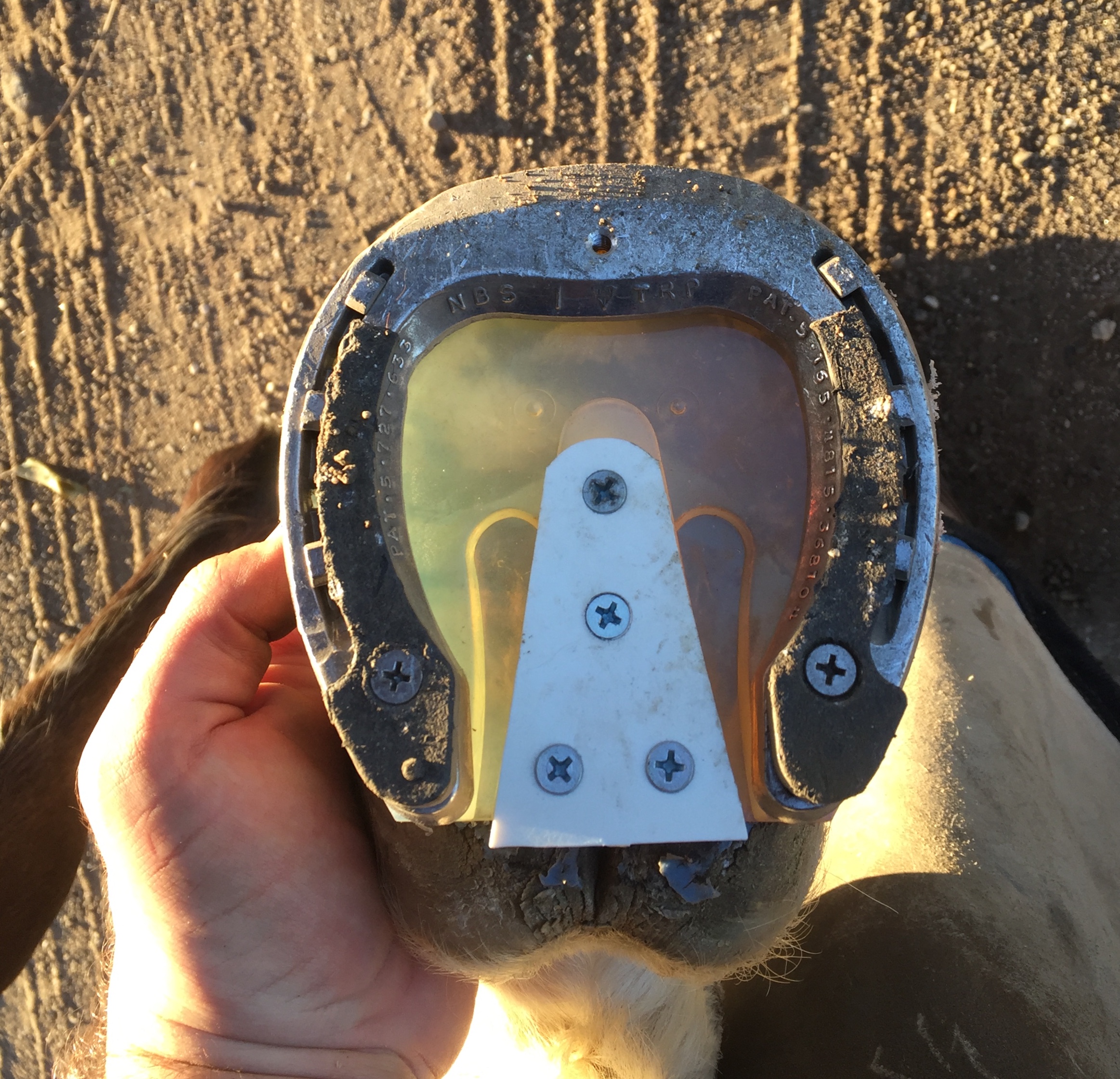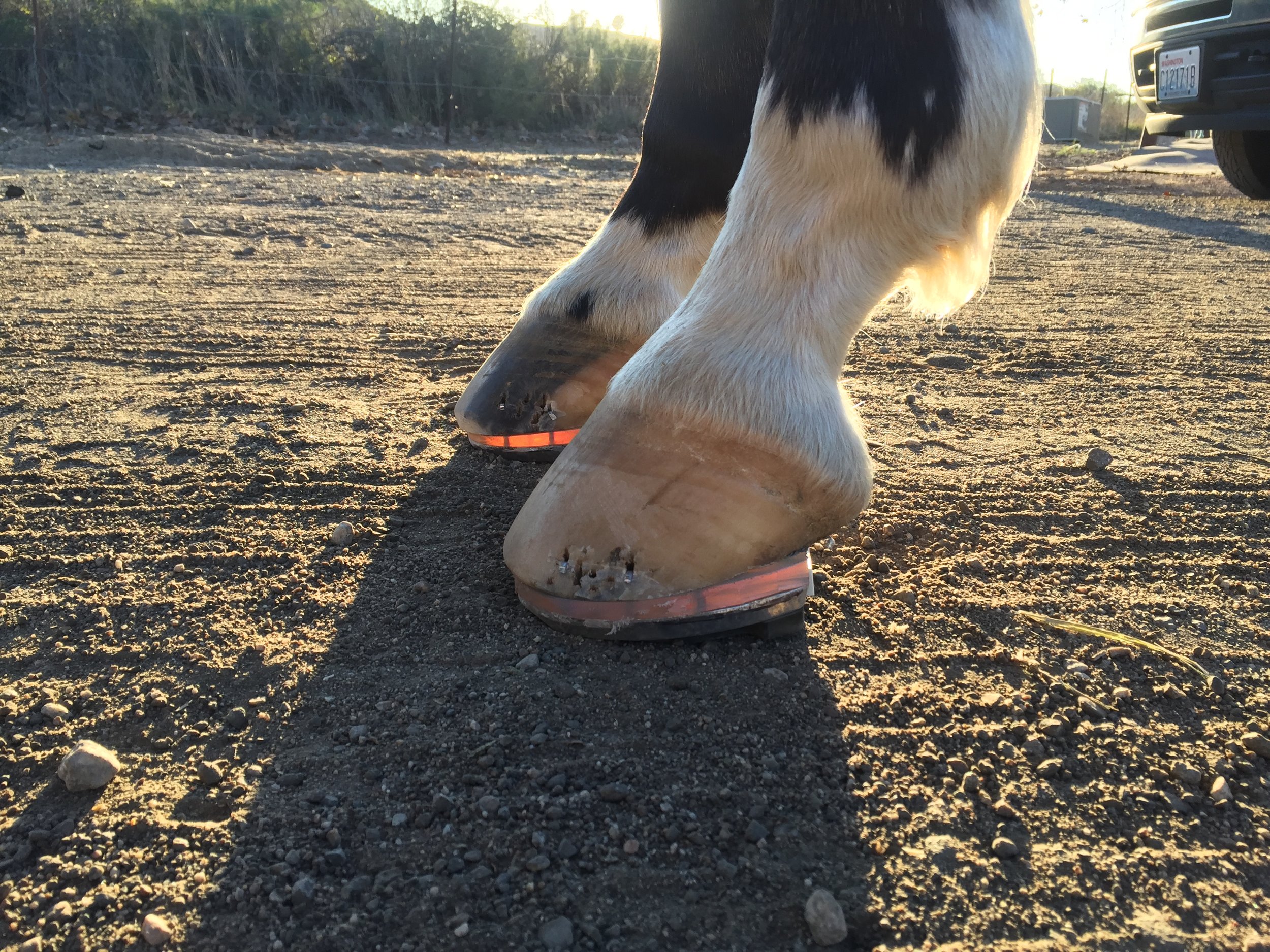 Scarlet, my helper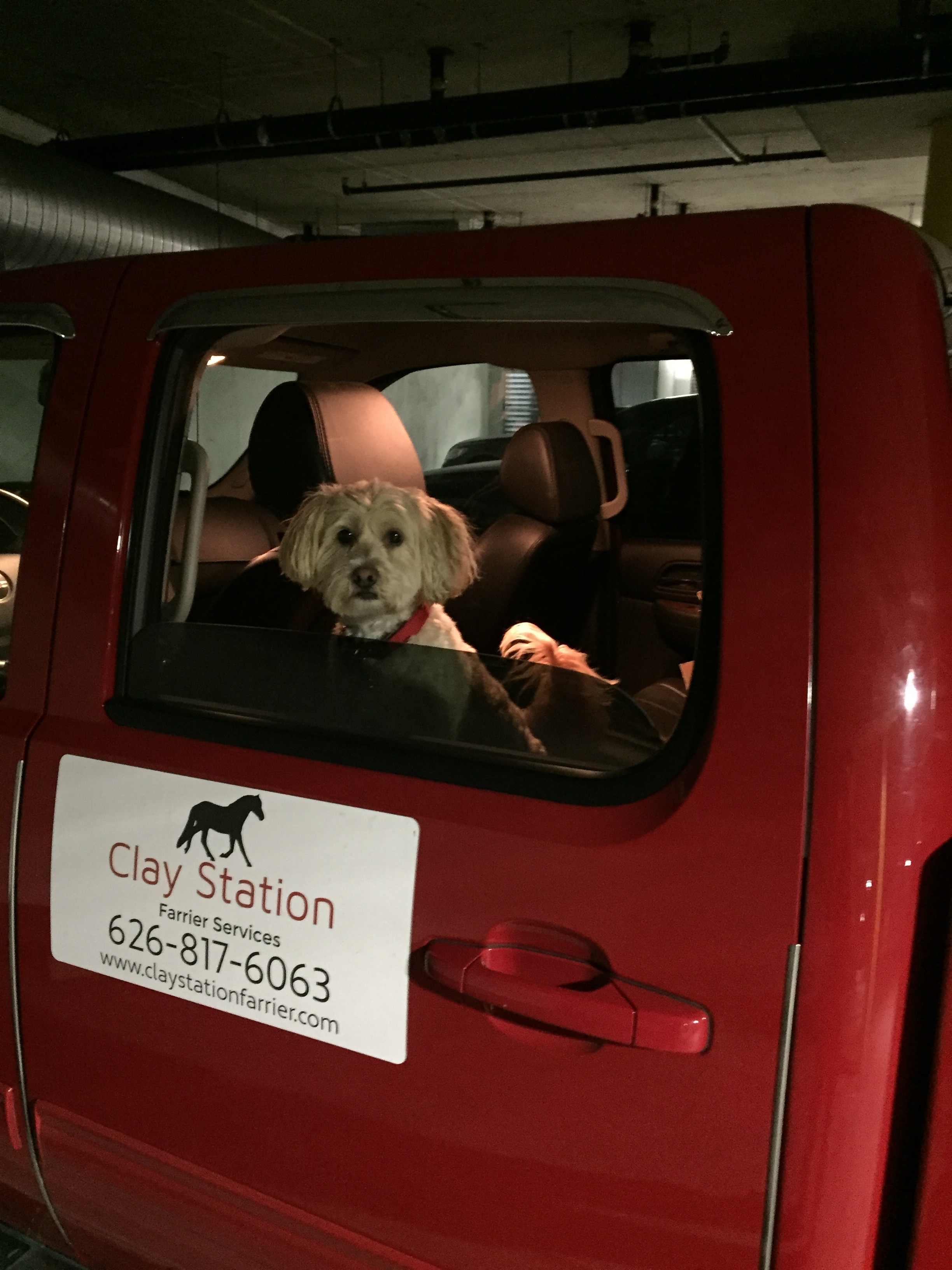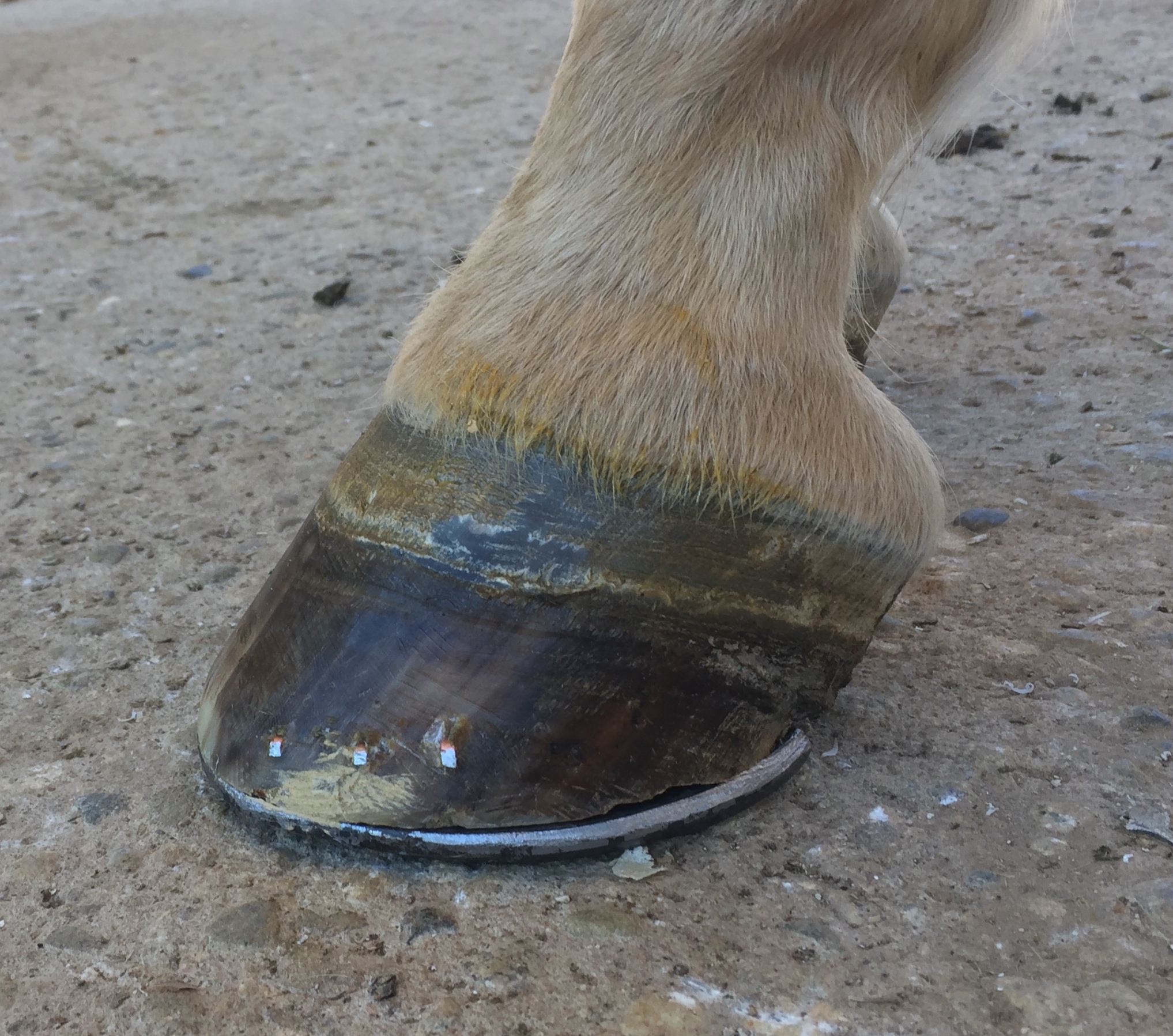 Mini Donkeys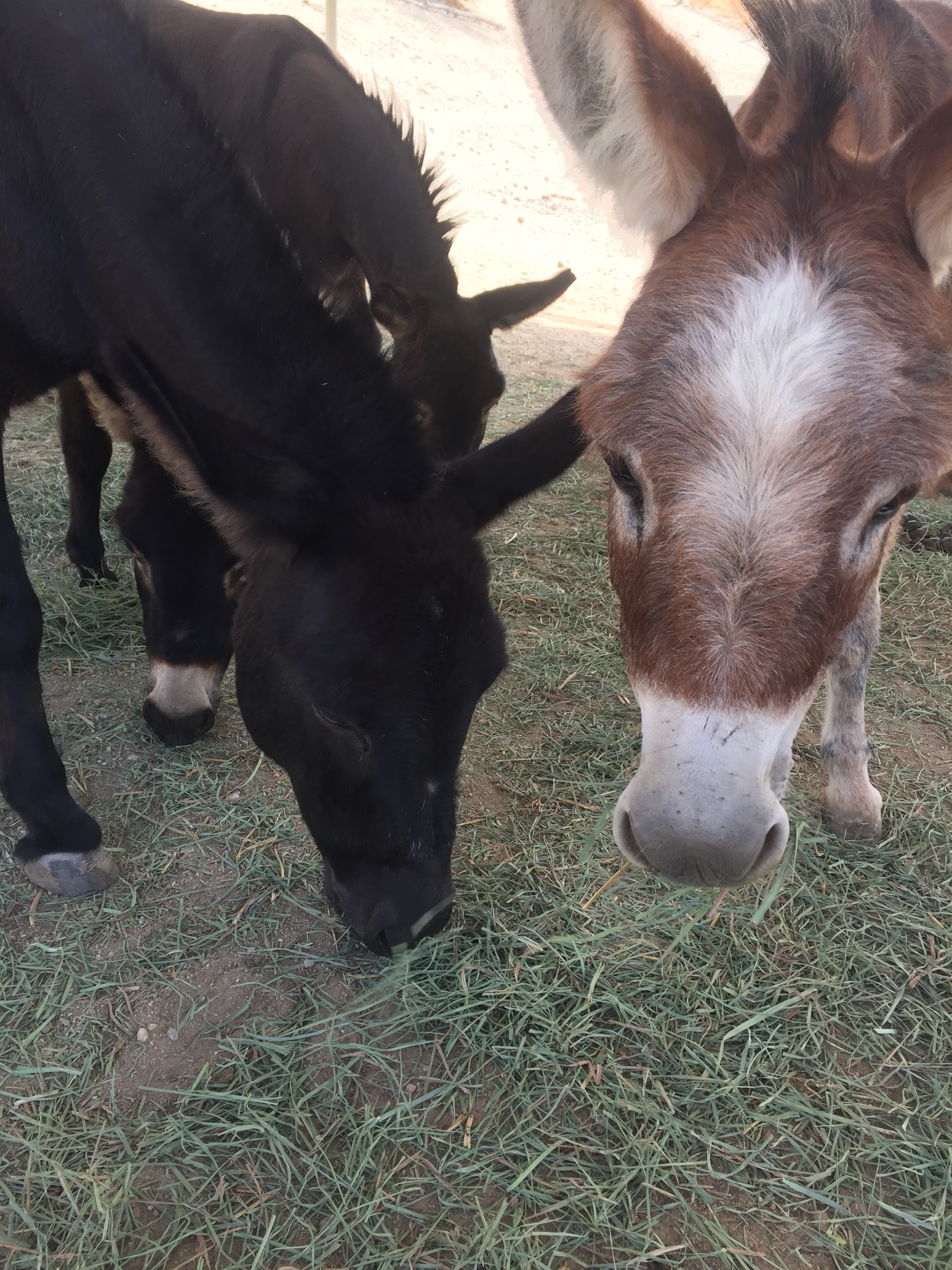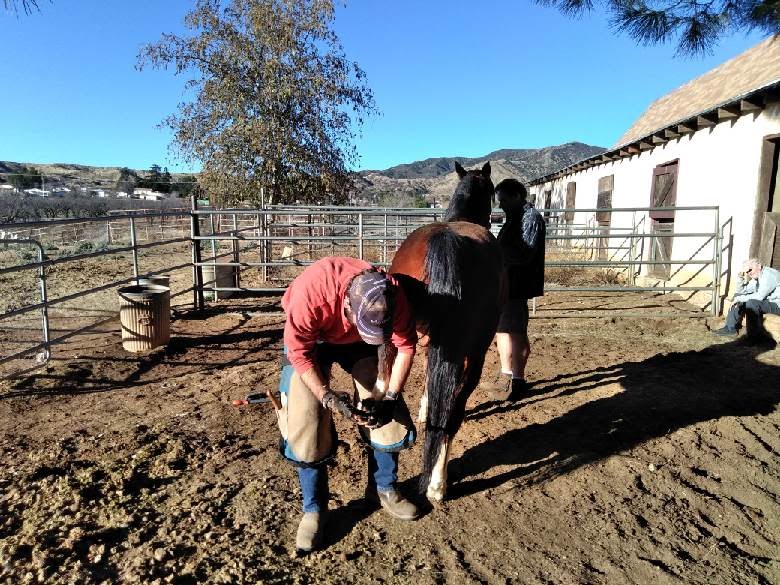 Me and the boss
Big Mama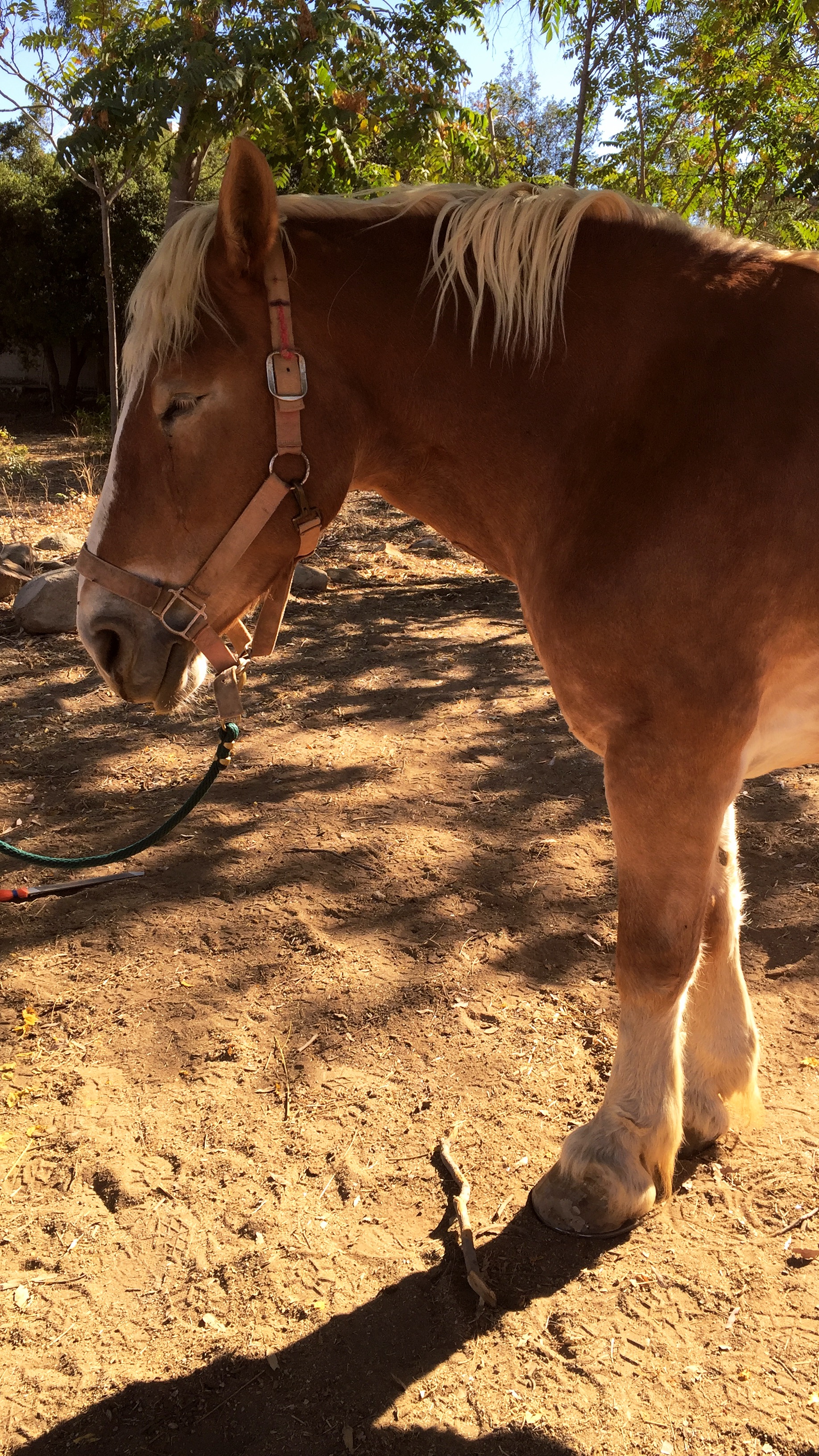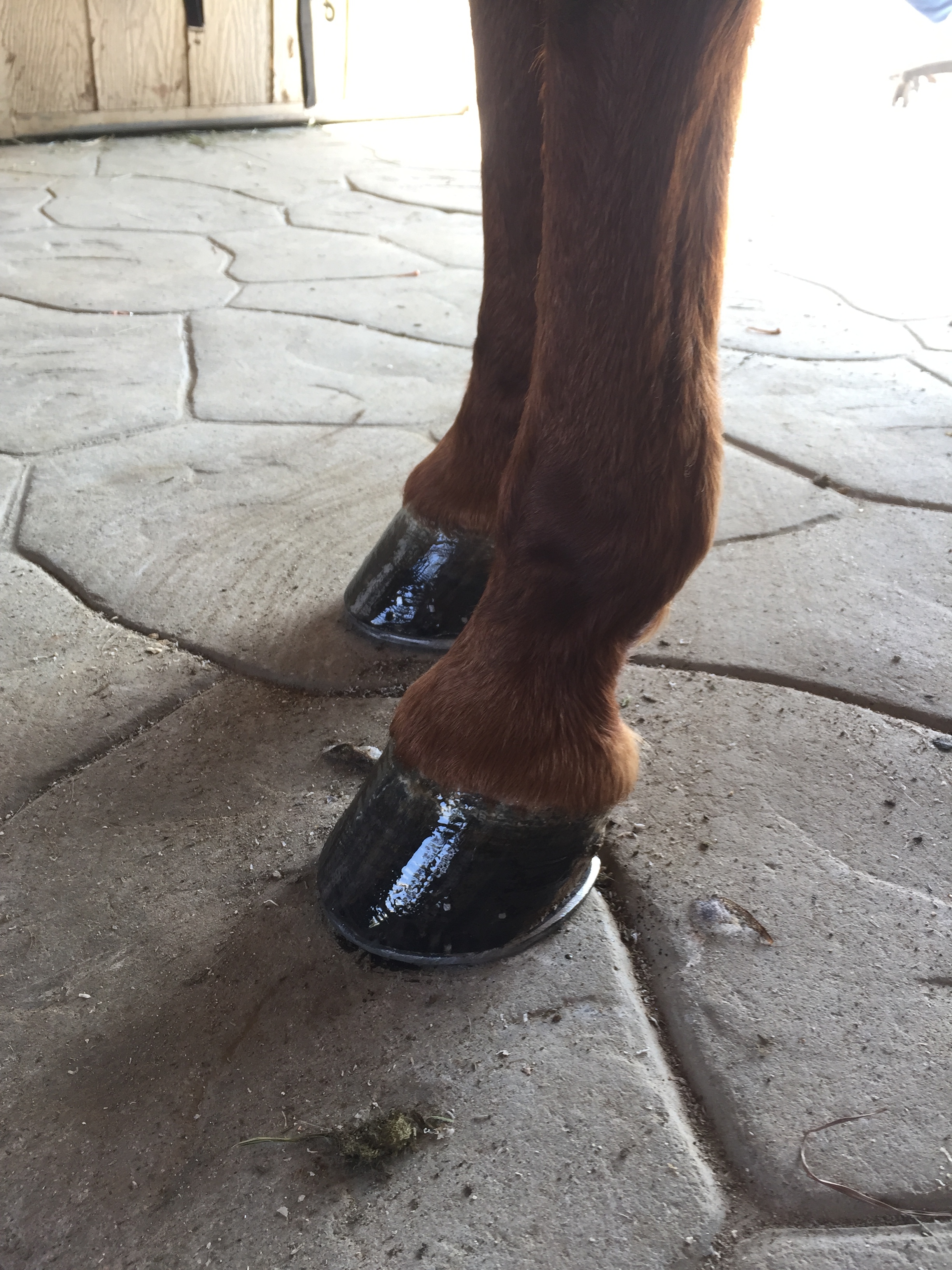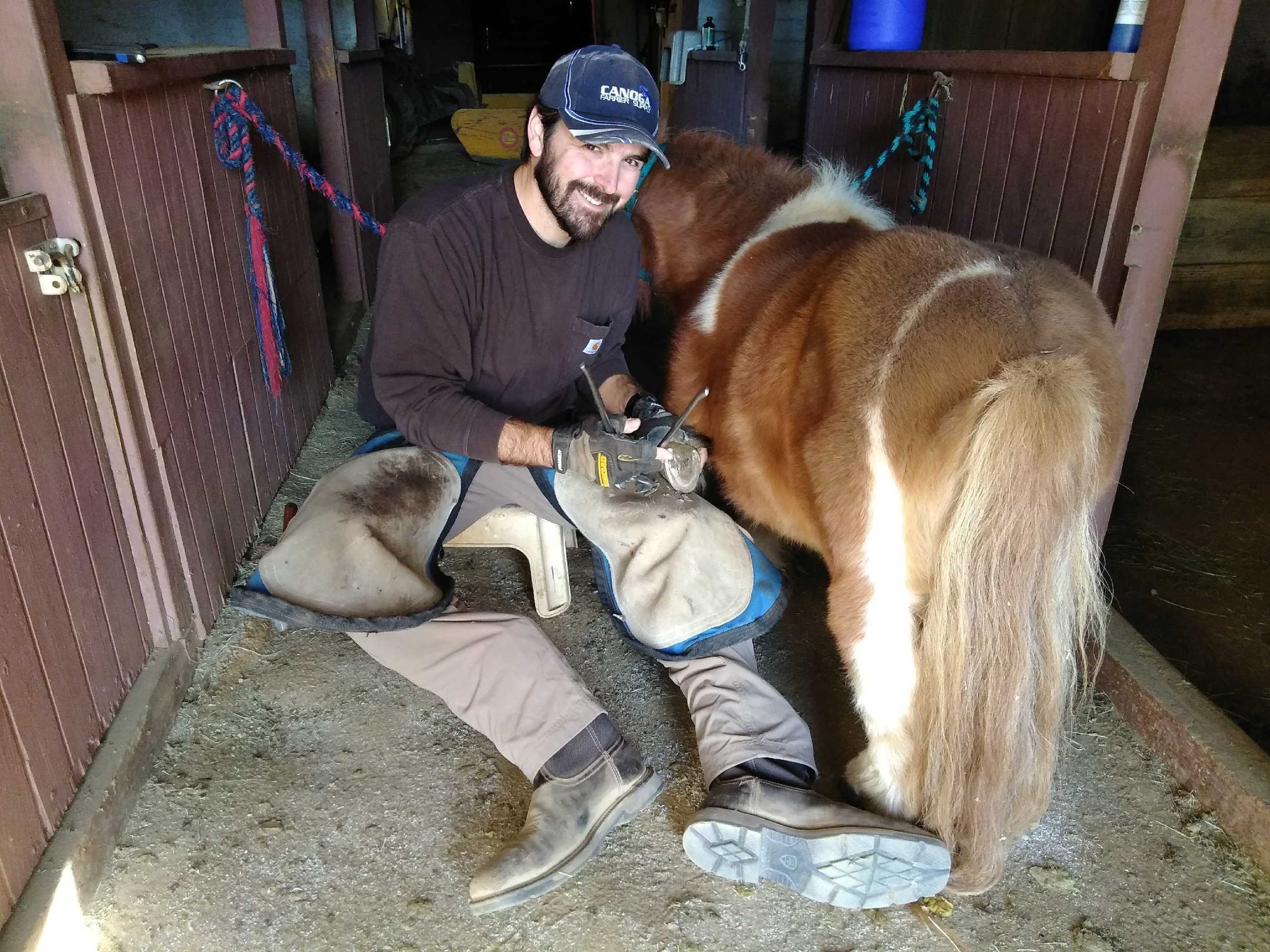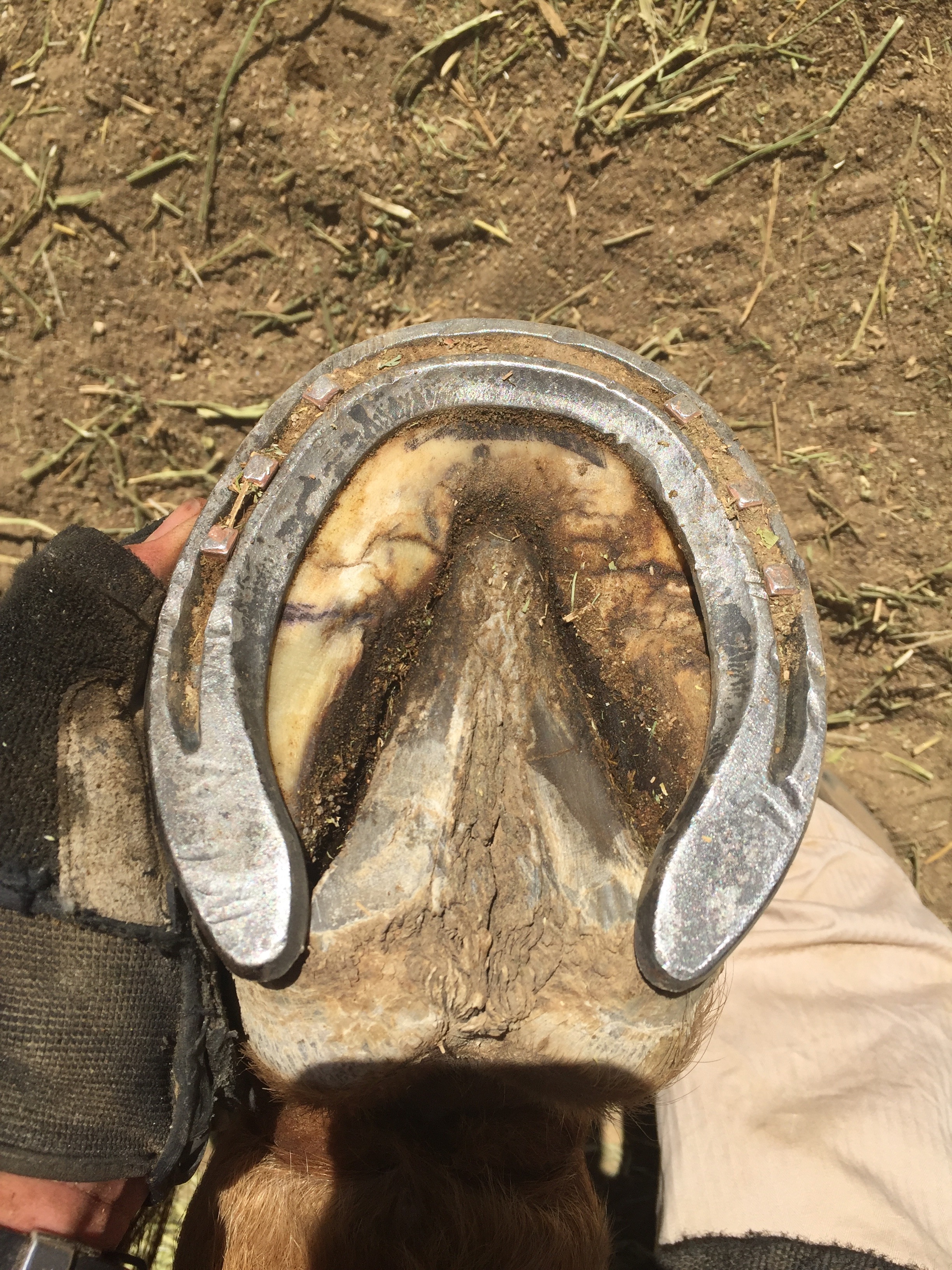 Baby Smokey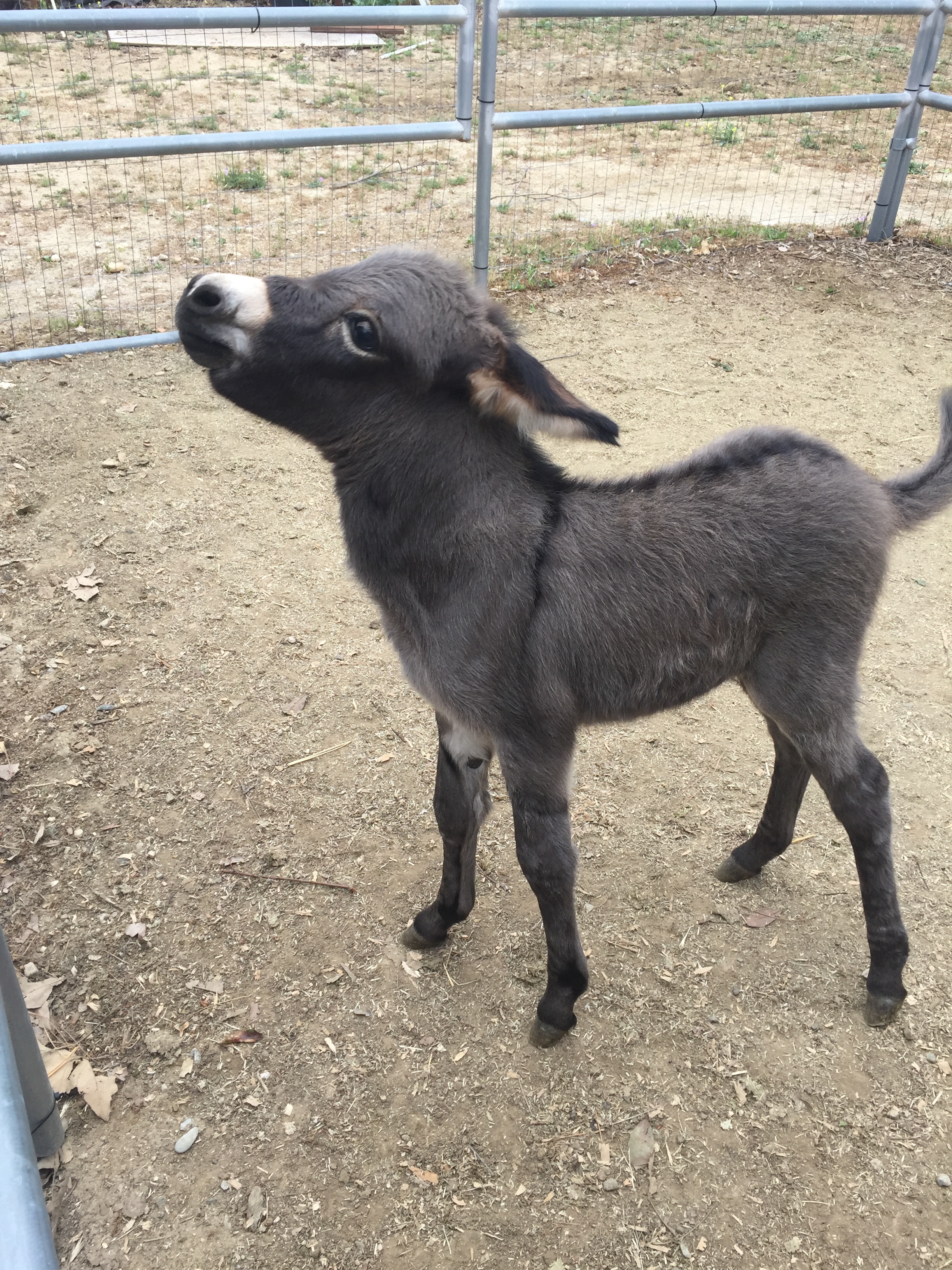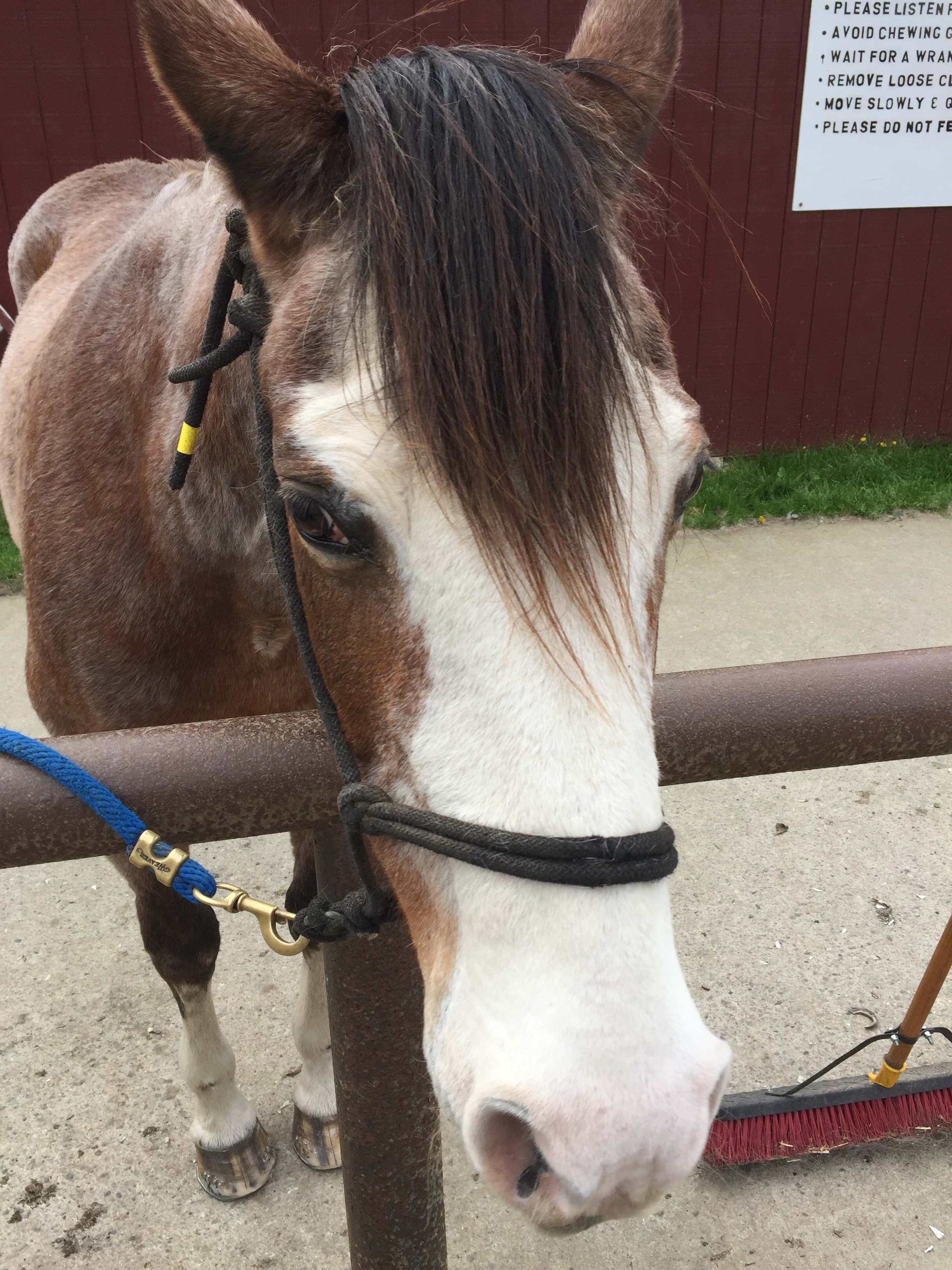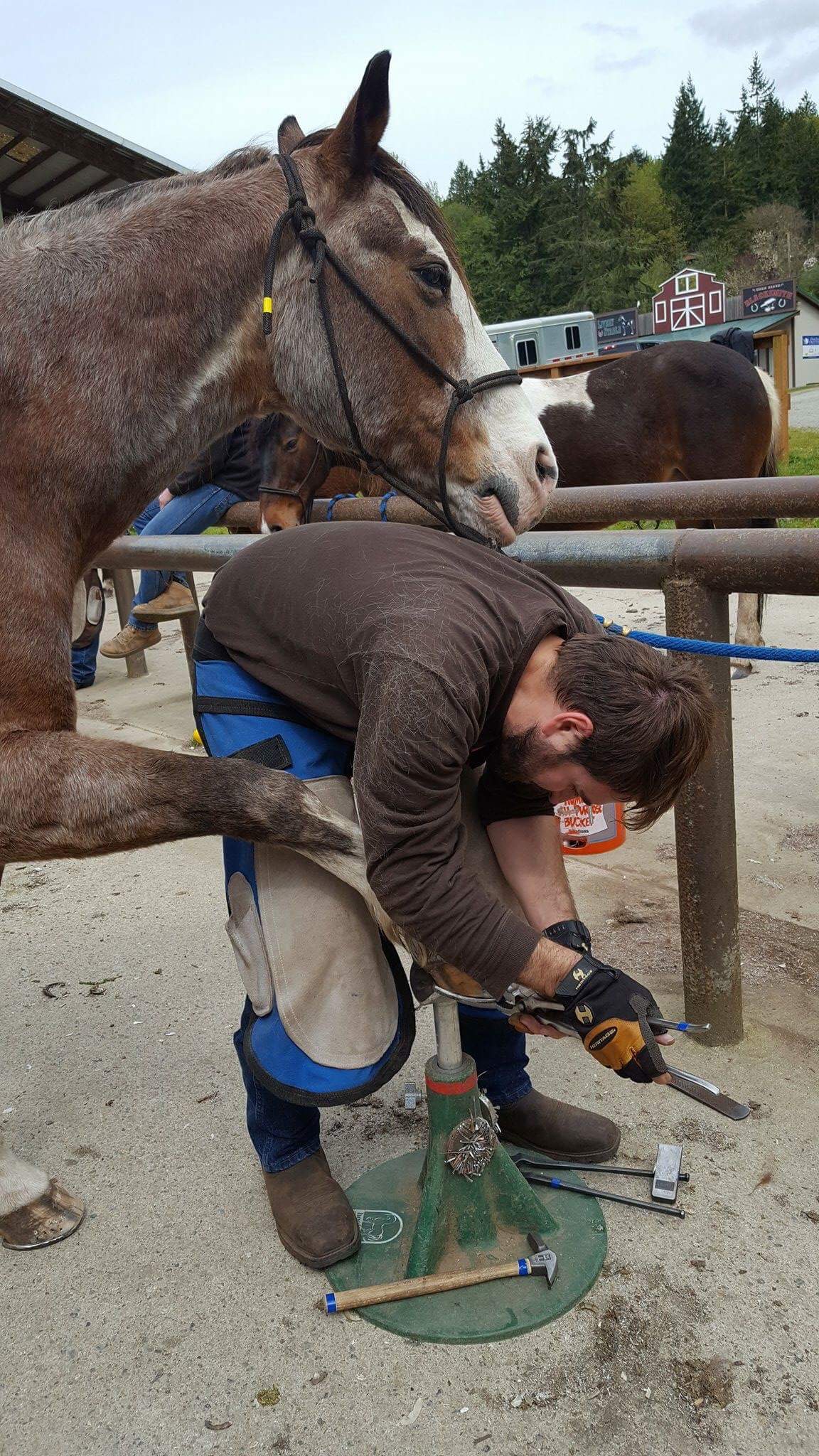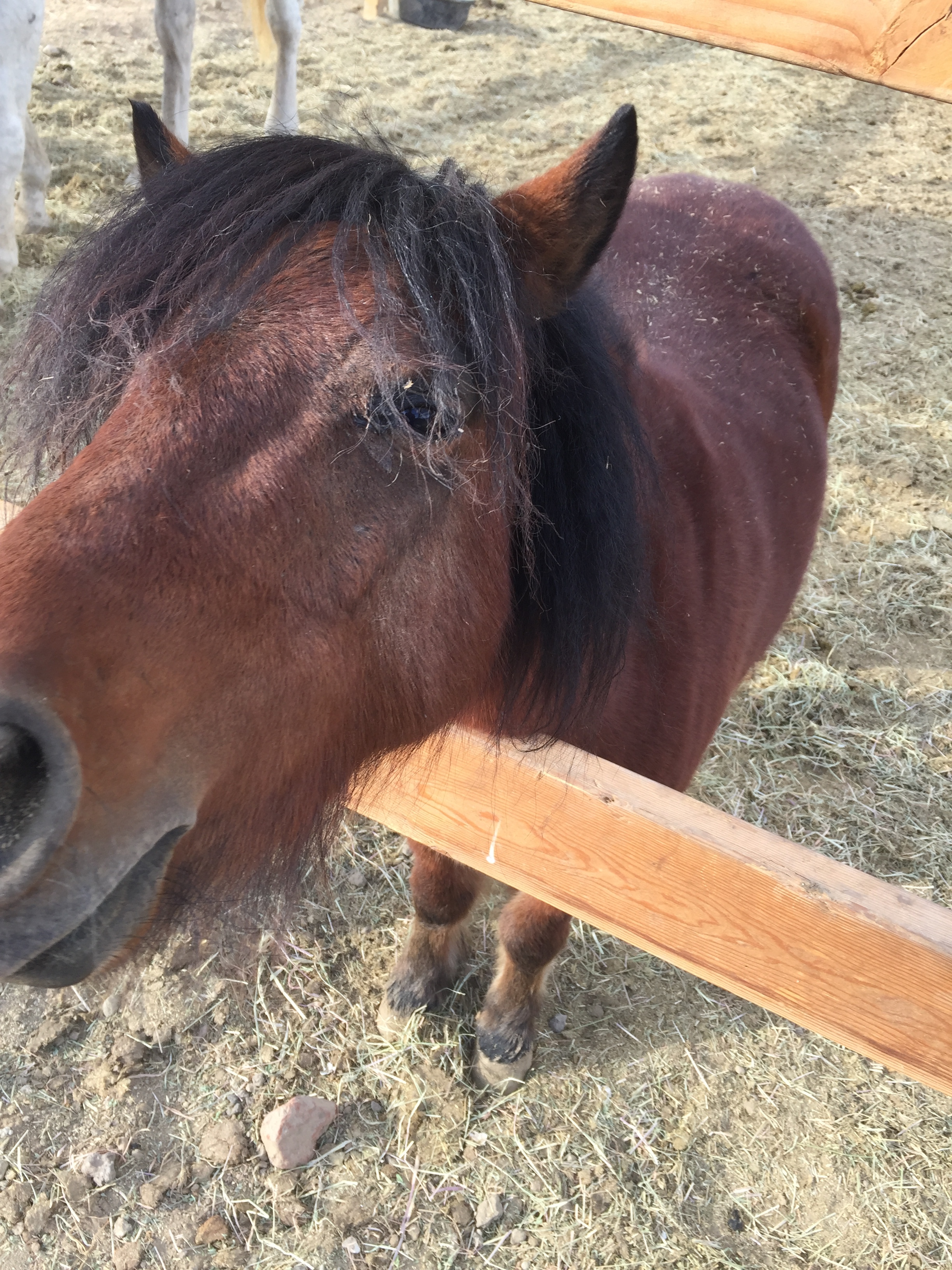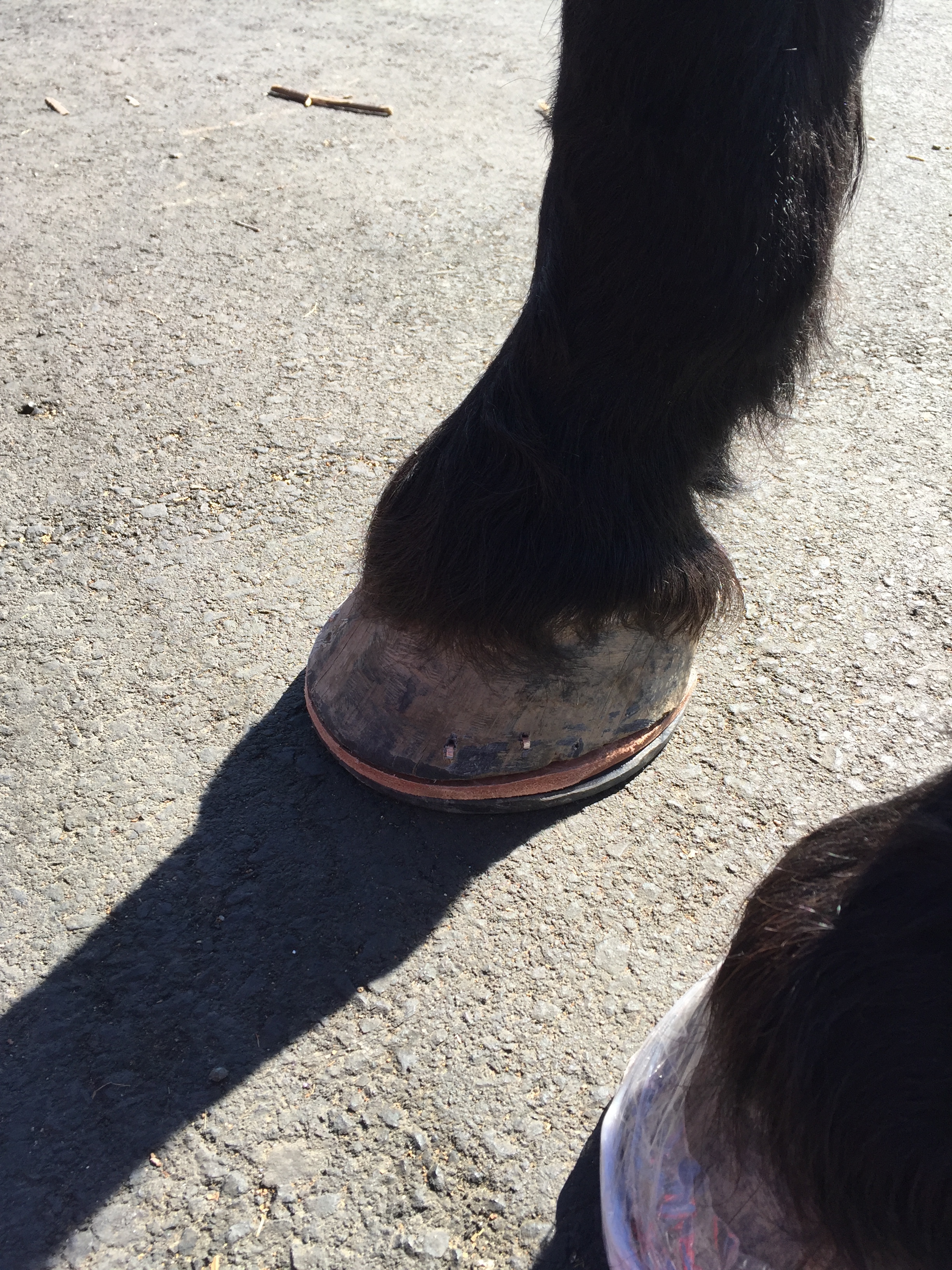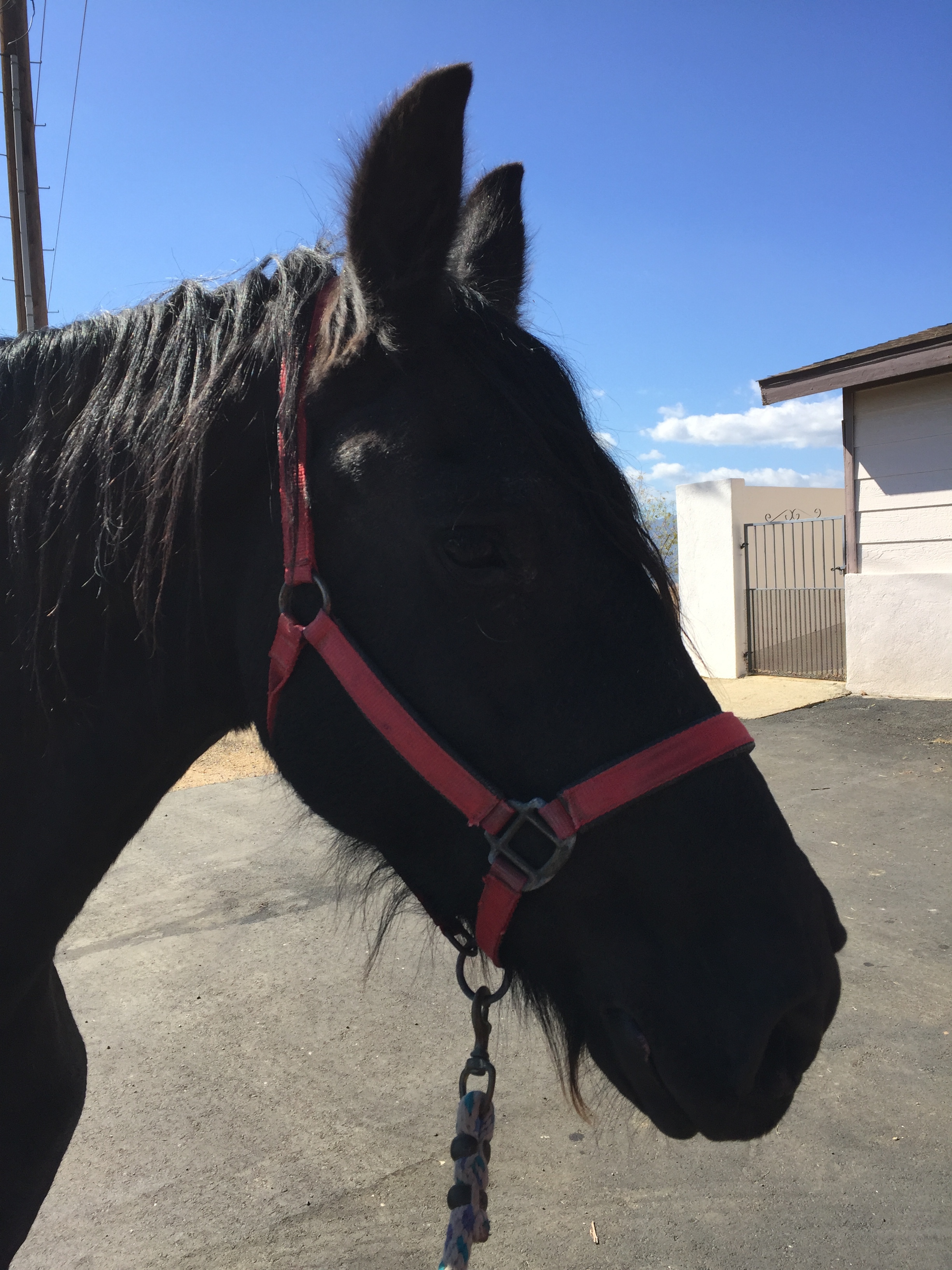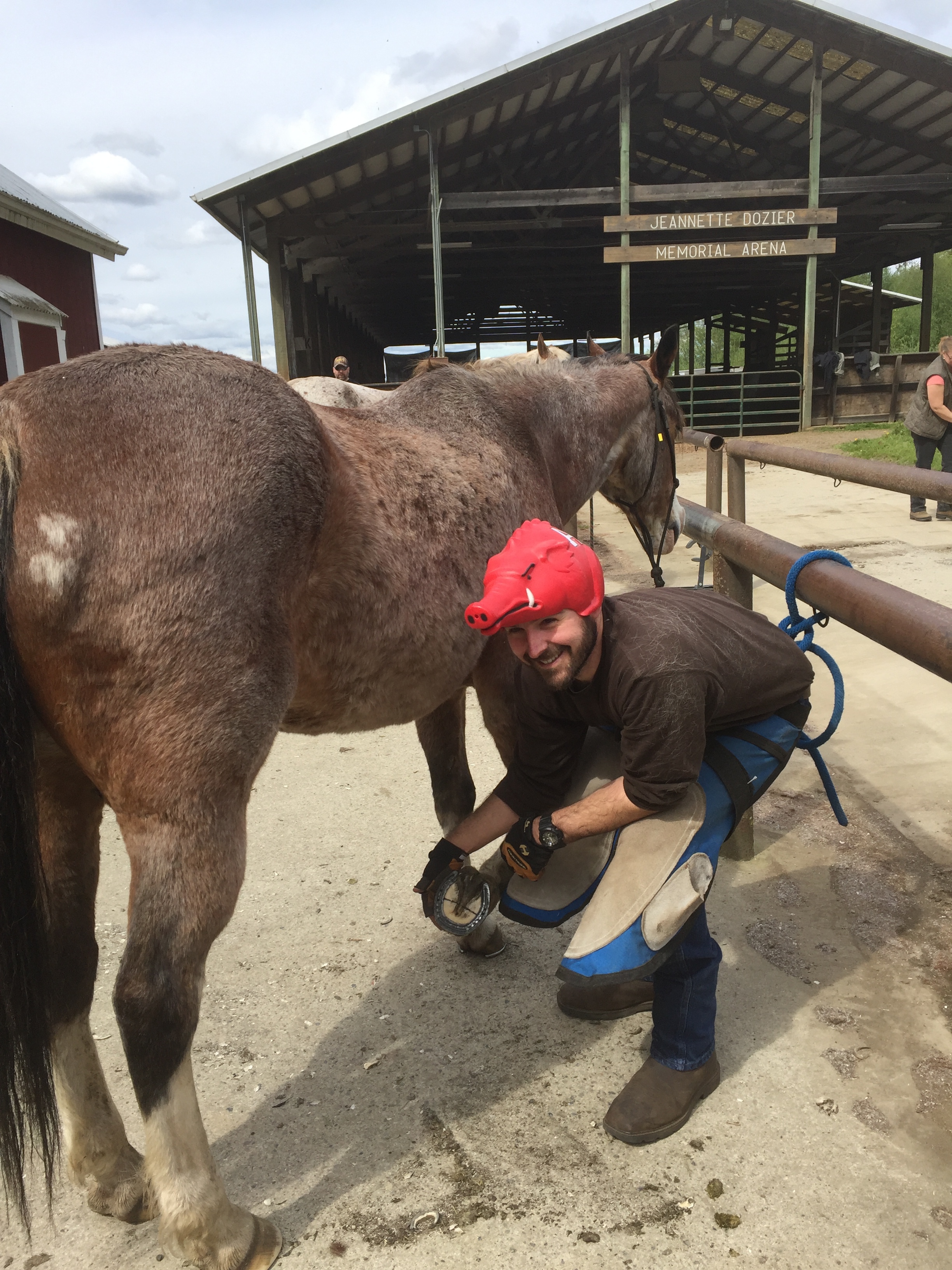 A draft, size 8, next to a pony's shoe, size 000